---
Voltage Tester Comparisons with Crowded Box and Sunlight Tests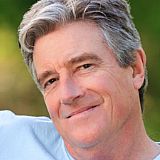 Posted By Owen B.
---
Fluke 1AC-A1-II Volt-Alert AC Non-Contact Voltage Tester-type - Amazon.com: http://amzn.to/1pGtfpX Greenlee GT-12A Non-Contact Voltage Detector - Circuit ...
---
Join Our Community!
Like what you see? Get a FREE account and start posting, sharing, and discovering more!
Have Questions? Contact Us!
Find out the answers to your questions by contacting us. We look forward to hearing from you!