---
How To Test A Capacitor For An Electric Motor With A Multimeter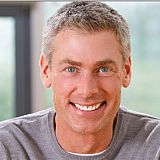 Posted By Michael B.
---
Testing procedure for capacitors using a standard analog multi meter. Here I am testing a start capacitor and a run capacitor for an electric fractional horsepower ...
---
Join Our Community!
Like what you see? Get a FREE account and start posting, sharing, and discovering more!
Have Questions? Contact Us!
Find out the answers to your questions by contacting us. We look forward to hearing from you!