---
Ceiling Fan How To (Part 4) - Test Wires for Power with Voltage Tester - WORKMASTERSâ"¢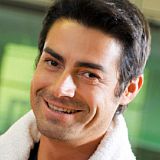 Posted By Esteban K.
---
Ceiling Fan How To from the experts at WORKMASTERSâ"¢. How to test circuit wires for power using an electrical voltage tester. Step by Step Instruction for the ...
---
Join Our Community!
Like what you see? Get a FREE account and start posting, sharing, and discovering more!
Have Questions? Contact Us!
Find out the answers to your questions by contacting us. We look forward to hearing from you!